Dining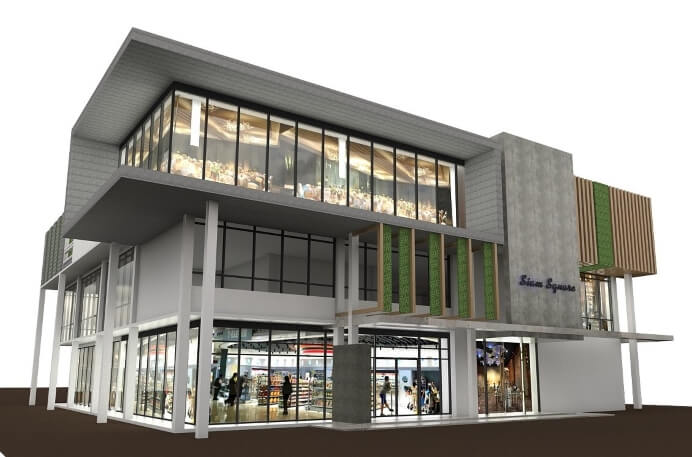 "Siam Square"
The restaurant is open 7 days a week from 07.00 am to 10.00 pm for breakfast, lunch and dinner - offering Thai and international delicacies as well as special diet cuisine. All meals are freshly cooked and offer appetizing, nutritionally balanced options. When ever possible, all vegetable will be harvested from the Residence's own vegetable garden.
"Sunset"
Traditional Pub, open daily from 5.00 pm to 12.00 pm, offering alcoholic and non-alcoholic drinks as well as cocktails, snacks, hamburgers and other delicious bits and bobs.
"Wine Cellar"
Actually, a wine corner on the second floor of the Siam Square complex (open daily from 6.00 pm to 11.00 pm) serving a carefully selected variety of wine and specialties from different countries. Gourmet-gatherings and wine testing events are organized on a regular basis.
"Residence Beer Garden"
Traditional beer garden where residents can enjoy Bavarian-style gatherings, delicacies, draft beer and "Gemütlichkeit". (Open daily from 5.00 pm to 11.00 pm).
"Art Cafe"
French style cafe with indoor and outdoor seating in the beautiful designed garden, serving all kinds of teas and coffees as well as cakes, ice cream, sandwiches and other delicacies from the Residence bakery. (Open daily from 10.00 am to 9.00 pm).
"Asia Food Hall"
Build direct on the Lagoon, the Asia Food Hall, consisting of a comfortable seating area and surrounded by food stalls is serving delicacies from China, Indonesia, Japan, Korea, Thailand and Vietnam. The right place to get closer to Asian cuisine. (Open daily from 12.00 pm to 9.00 pm).
"Outdoor"
The Barbecue area is available for residents and guests and can be used for private functions as birthday parties etc. However, the residence's chef invites all residents to the weekly barbecue dinner with steaks, sausages, seafood and a delicious salad buffet.
"Relax"
The two pool bars (open daily from 10.00 am to 06.00 pm) offer alcoholic, non-alcoholic drinks and cocktails as well as different snacks.
"The Privacy"
The spacious and beautiful decorated restaurant offers fine dining in the air-conditioned club room or on the outdoor terrace with a roof garden and "romantic corner; and the DIFFERENCE Quiet lounge and "Wine Cellar" just beside. (Open daily from 08.00 am until midnight).
"Hilltop Cafe"
A nice little picnic area on top of our forest hill where residents, after a pleasant walk, can make their own coffee or tea while enjoying the view of the nearby sea and surrounding greenery.